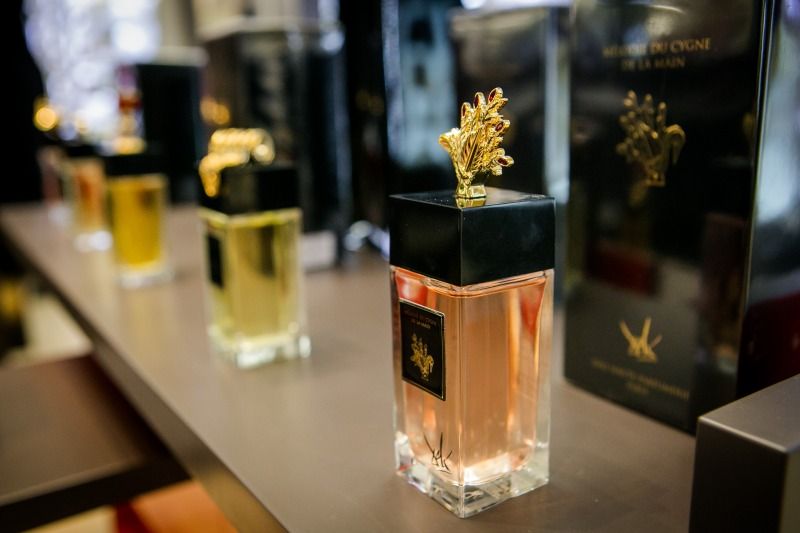 11 Apr

BETWEEN ART AND PERFUME

On January 25, the new Dali Haute Parfumerie fragrance collection was presented in Vilnius.

The evening guests were the first in Europe to see and test the new creations of the perfume art presented by the founder and owner of Cofinluxe company, Mr. Jean-Pierre Grivory together with the company's manager Carole Frot.

United worlds of art and perfume and the best perfumery tradition brought into life the Dali Haute Parfumerie fragrance line. The line was inspired by Salvador Dali's jewellery collection perfectly representing the brilliant artist's vision.

The great master perfumer Alberto Morillas went on this journey to reveal to us the spirit of Dali in the form of perfume. He has skilfully crafted five outstanding aromas of the Dali Haute Parfumerie collection. Using rare ingredients, he revealed the immortal charm of perfume as a touch to the mystery of eternity …

Bottles with this perfume is a treasure, offering the first impression of the hidden luxurious aroma, combining the languages of the creator of flavours, and the artist. Luxury bottles are decorated with jewellery collection elements. They embody the spirit of the artist and represent a crafted and freely interpreted tribute to the original masterpiece. Several elements were borrowed for the aroma design: a butterfly, an eye, a hand, a clock and a chalice. Dali Haute Parfumerie fragrances embody the artist's values: the work of art pleases the eye, elevates the mood and touches the heart.