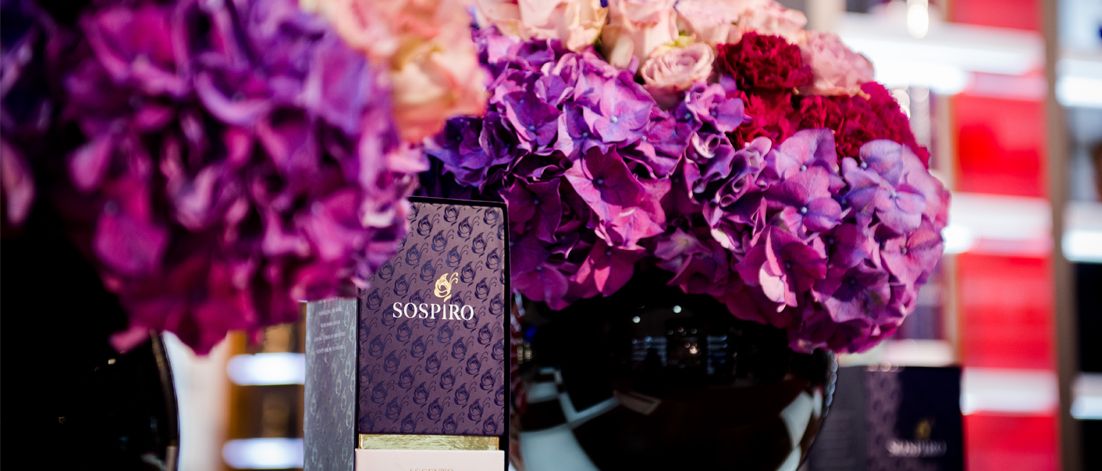 11 Apr

A STEP TOWARDS A NEW PERFUME DIMENSION

The perfume universe, where the strongest feelings and sensuality merge to rise to new heights together – this is the way to describe the latest SOSPIRO perfume that recently appeared in KRISTIANA showrooms.

SOSPIRO (Italian – sigh) is a luxury niche perfume house, looking for inspiration in Italy and the Middle East. Through a rich and colourful heritage of those countries, stirring the imagination and senses, the perfume house balances between old and new, and seeks to arouse as deep and strong emotions as those aroused by classical music and opera.

The gourmet fragrances and modern SOSPIRO aromas were presented to KRISTIANA customers by the guest from Italy – SOSPIRO company representative Jelena Ostojic.